BUILDING DESIGNERS IN PLANT CITY
Looking to renovate, remodel, add on, or design a brand new custom home in Plant City, Florida? If so, consider choosing Bellevida to provide the perfect one-of-a-kind custom home design! You can count on us to help design a home that perfectly fits your tastes, you can even explore it in a virtual walk-through before you ever begin construction. Give us a call or fill out the form online for a free consultation on architectural design in Plant City.
ARCHITECTURAL DESIGN & CUSTOM HOME DESIGN IN PLANT CITY
The Best Custom Home Designers in Plant City Florida
When it comes to designing your new home, don't settle for just anyone, choose Bellevida for custom & luxury home design in Plant City Florida. We have the technology and experience you want so that you can explore your new home before it's built. We work closely with you to make sure that your wants, needs and budget are taken into consideration when designing your home. The best part is, that we create a 3D rendering, which allows you to walk through your home and make design tweaks and changes so that you know exactly how the finished home will look. Get a free consultation on custom home design in Plant City by calling 813-313-0045 today.
ABOUT
BELLEVIDA DESIGN IN PLANT CITY
Founded in 1999 in North Carolina, Bellevida relcated to Tampa Bay in 2015. We quickly gained a reputation as one of the top custom home design agencies in the Tampa Bay area and our commitment to excellence is second to none. Our team specializes in light commercial design, home addition design, renovation design and luxury home design in Plant City & throughout the entire country. Our building designers will help you create a design that perfectly suits your needs and we deliver permit & construction ready documents for you to use with the builders of your choice.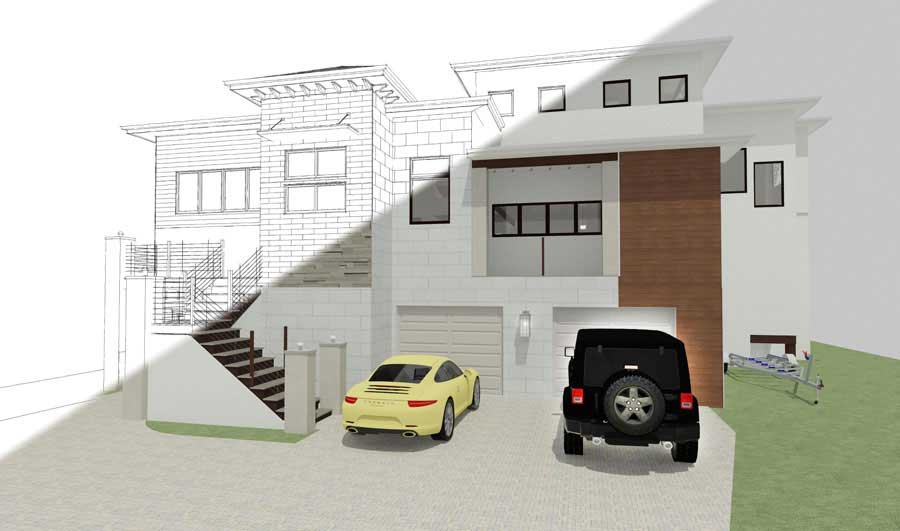 Samuel Mcmillian
15:49 29 May 22
I worked with Bellevida Design on a few projects over the last few years. Jeremy is knowledgeable and detail oriented. it is a pleasure to work with him. Very happy customer.
Danielle & Jeremy at Bellevida have worked tirelessly on multiple projects for myself and my friends. I refer them to everyone I know who is doing a large remodel or custom home build. What impressed me the most is the detail of the final construction documents. At first, I was unsure of the price but after going through the process they actually wound up saving me time & money by: 1. Doing the job quickly. 2. Going into extreme detail and planning everything out to avoid change orders. Really great value and amazing company!
Brad Bachand
15:57 22 Oct 20
Designing a home is a huge decision. The investment in getting a quality design with 3d rendering that you can experience is amazing. The team was very patient with all of our changes and questions and had some great solutions for us. Highly reccomend working with Bellevida to make sure your custom design is 100% what you want.
Mika Mcgee
20:03 21 May 20
Jeremy and Daniel at Bellevida are phenomenal. They arrived for appointments and delivered documents when they said they would. Jeremy brought ideas into our design that we never even considered. We are so excited to see the end result!
Jim Brubaker
00:26 20 Nov 19
Jeremy and Daneille are great. I enjoyed working with them on our home design. The 3d drawings really bring it to life. Jeremy was always super understanding when I wanted anything tweaked a little....more than once😂 and in the end got my dream house.. we break ground soon and I am super excited to see how it turns out.. I will keep you posted.. Thanks again!!
Staton Stephens
13:42 03 Sep 19
Bellevida Architectural Designs are like no other! They can create what you are dreaming of into a visual reality by their 3D designs so that you can really picture what it will look like. The results are amazing! Highly recommend getting done before your next remodel of your home.
Jennifer Montgomery
19:52 21 May 18
We hired Bellevida to design a remodel that met the demanding "Certificate of Authenticity" requirements for an historic home in St Pete. Their vision for the project was what we had hoped and the site mockup was applauded by the City Plan Board.
T. M. Ellis
15:46 30 Apr 18
We have personally used Bellevida for our architecture needs. The only word we can use to describe our experience is EXCEPTIONAL! From beginning to end they walked us through every step of the process. And it was amazing to see the finished product before the construction began. We will definitely refer them to all of our friends and counterparts...
Livy O's Catering Co
17:26 27 Apr 18
CONTACT

BELLEVIDA DESIGN FOR CUSTOM HOME DESIGN & LIGHT COMMERCIAL DESIGN IN PALM HARBOR FL

Call Bellevida Design at (813) 313-0045 for light commercial and custom home design in Palm Harbor FL. Our luxury home designers in Palm Harbor can assist with a new custom home design, room addition, home remodel or renovation, commercial upfit, and other design services. When you work with Bellevida Design, you get a custom architectural design Palm Harbor FL that spares no detail, ensuring you will be satisfied with the final result.
Contact us online or call now to set up a free consultation for schedule a free consultation. Bellevida is the premiere name for light commercial and custom home design in Palm Harbor, Tampa, St. Petersburg, Clearwater, Spring Hill, Citrus Park, Safety Harbor, Lakeland, Plant City, Riverview, East Lake, Tarpon Springs, Largo, Madeira Beach, Treasure Island, Tierra Verda, Ybor City, and other neighboring service areas.