Bellevida Design Provides Commercial Building & Custom Home Design To Tampa Bay & The Surrounding Areas
Bellevida is a building design firm that specializes in custom home design, tear-down/rebuild design, home additions, major renovations, and light commercial tenant design across all of Tampa Bay. We are not architects, a design-build firm, or draftsmen, we are building designers. That means that we are certified by The American Institute of Building Design (AIBD) and specialize in all aspects of commercial & residential design for buildings that are 4 stories or less. When you choose Bellevida to design your home in Tampa, you will have the ability to explore every aspect of your home before construction ever starts. Our 3D renderings are incredibly detailed and will show you, not only the floor plans and layout, but minute details such as the flooring, paint, and, art on the walls. These details help cut down on costly change orders during the construction process, allowing you to save money and make sure your building is completed on time.
Yes, We Provide Home Designs Outside of Tampa As Well!
While it can help to meet with our clients in person, the design work is done virtually. We have the ability to work with customers all over the United States to help them design their dream homes, commercial spaces, room & home additions, and renovation projects. Give us a call at (813) 313-0045 or contact us online if you have any questions or want to set up a free consultation!
Our Service Area Includes:
Madeira Beach
Reddington Beach
Seminole
Dunedin
Sarasota
Harbour Island
Ybor City
Bayshore
Treasure Island
Gulfport
Belleair
Indian Rocks Beach
Tierra Verde
And Beyond!
Of course, if you don't see your city or town listed here, we probably still provide our services to you in nearby areas. Feel free to give us a call at 813-313-0045 or contact us online and schedule a free initial consultation. We look forward to helping you with your next commercial space or custom home design in Tampa!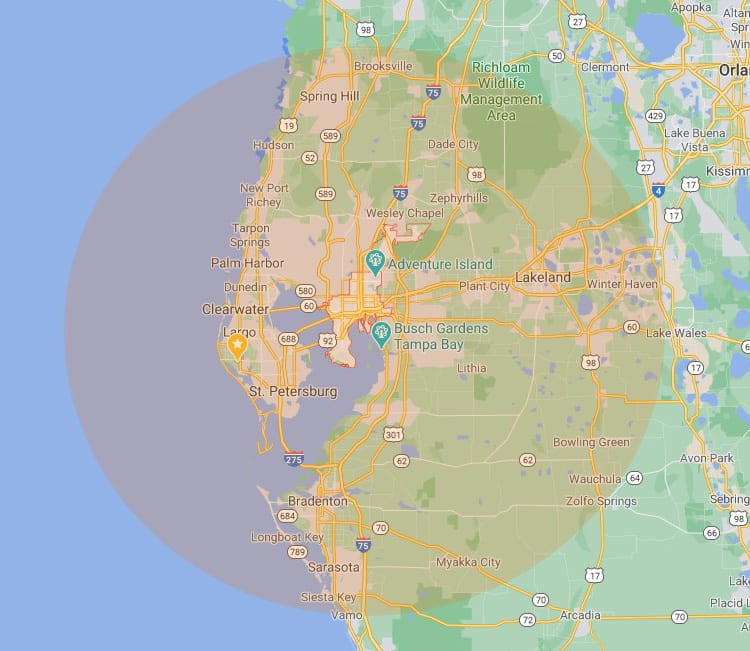 CONTACT BELLEVIDA FOR
CUSTOM HOME DESIGN IN TAMPA BAY
If you live in our service area and are looking for a premium building design company for your next commercial building or custom home design, set up a free consultation with our team. Our team is dedicated to providing premium building designs in Tampa that allow you to explore your new building before you ever break ground. If you are in need of commercial design, home additions, home renovation design, or luxury home design, give us a call at 813-313-0045 or contact us online to talk with a building design professional today!