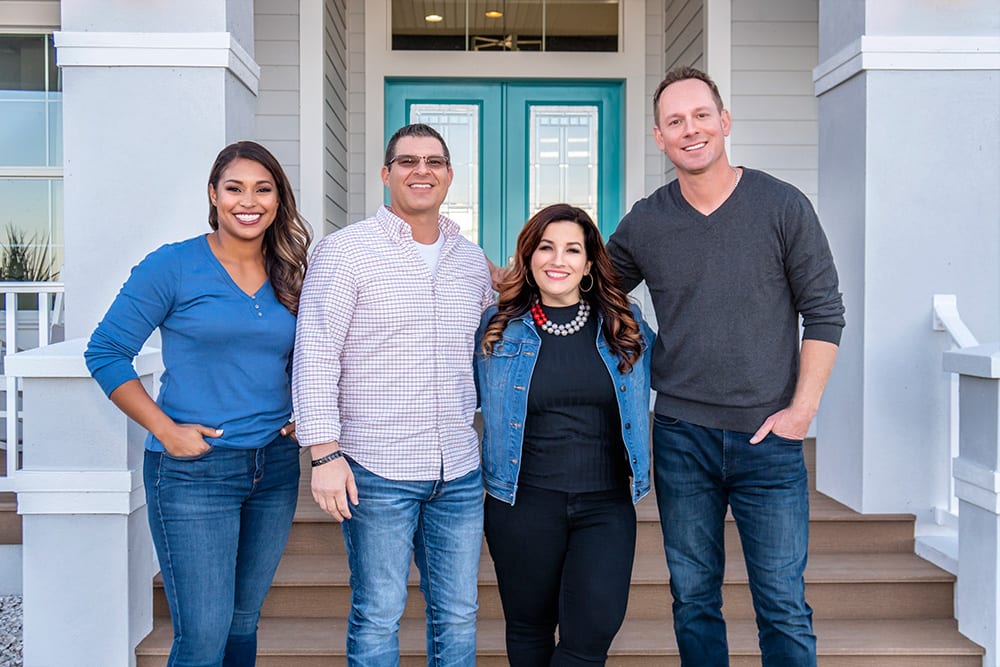 Bellevida + Dirt2Design = Dream Homes
Bellevida Design had the amazing opportunity to work with the Dirt2Design team on their HGTV show, 100-Day Dream Home. Beginning with helping design the perfect dream home for the hosts; Brian and Mika Kleinschmidt!! Both Brian and Mika continue to be such a pleasure to partner with to make these dream home visions come to life. Check out the houses we've been involved in the gallery below!

Click The Logo To Check Out Dirt2Design
Modern Meets Coastal: It All Starts With Clean Lines And An Open, Airy Layout
Jeremy & Danielle Stevens had another opportunity to design a custom home for a very deserving family on HGTV's 100-Day Dream Home. It was such an honor to be part of this Dream Home, one that we'll never forget! Tabatha lost her husband suddenly in 2020, and their dream of moving to Florida became her mission to still fulfill. Working with the amazing Dirt2Design team, Bellevida Design made sure to design this perfect home with the vision of what this family had always dreamed of. This was move number 18 for the Copper family, and hopefully their last! The team at Bellevida wishes Tabatha and her children all the absolute best as they settle into their forever home in Valrico, Fl. Welcome to the neighborhood!
Design Vs. Actual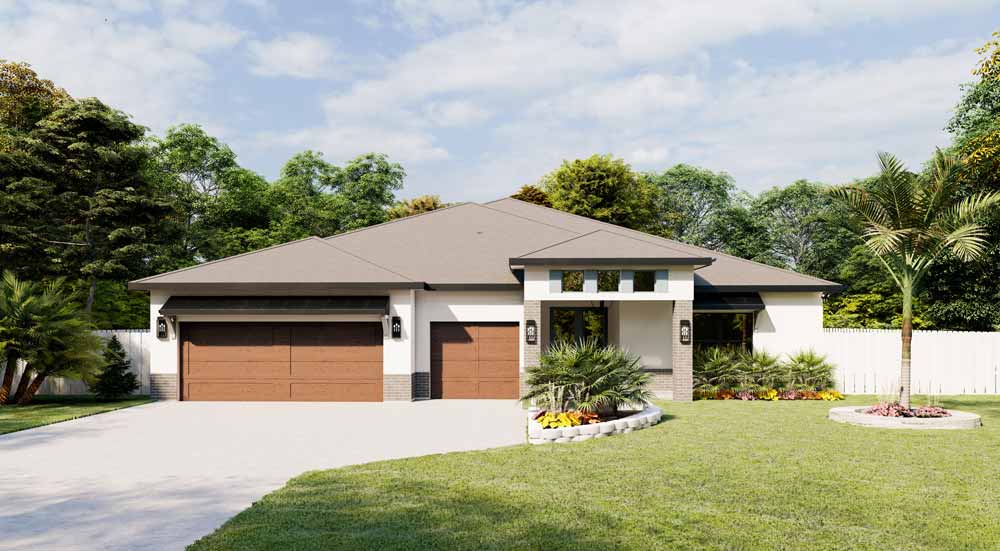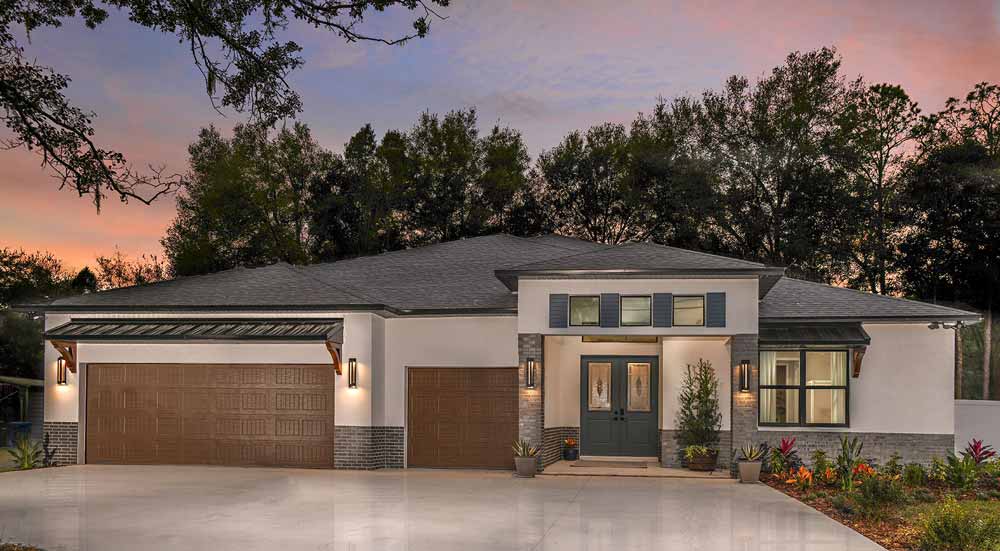 Farmhouse Meets Coastal: Check out the Kleinschmidt's Transitional Design
Brian's heart was set on a Farmhouse design while Mika wanted that Coastal flair since they are so close to the water! They agreed on this gorgeous Transitional home that boasts a grand entrance, a large front porch, siding accents and Bahama shutters. The inside has pops of blue (Mika's favorite color), a stunning statement shiplap wall, and a view beyond the pool of the lake that takes your breath away. Every detail of this design is stunning, and perfect for their family of 3.
Design Vs. Actual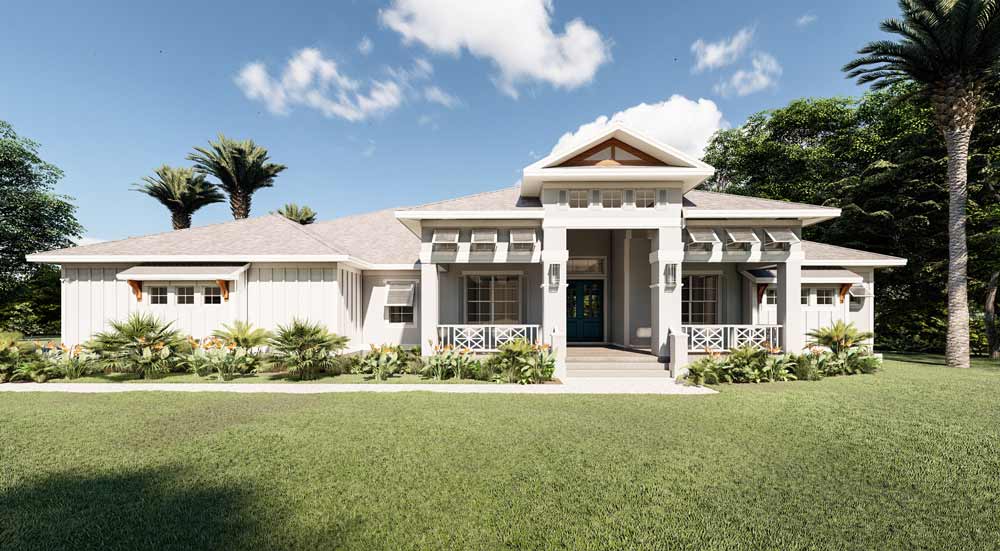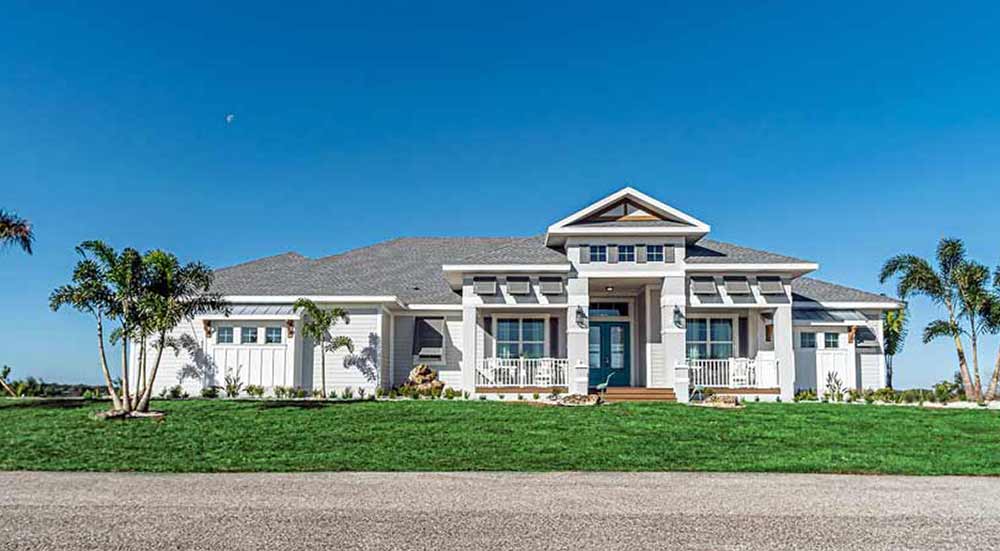 CONTACT

BELLEVIDA TO

LEARN MORE ABOUT THIS HOME OR ANY OF OUR CUSTOM HOME DESIGN SERVICES
If you saw us help Brian + Mika with any of these designs on 100 Day Dream Home and want us to design a custom home for you get in touch with us. Bellevida is located in Florida but we can work with customers across the country to create the perfect custom home design. We can also do home remodeling & renovation design, and home additions. Get in touch with us online or give us a call at (813) 313-0045 and get a free consultation.