LUXURY CUSTOM HOME DESIGNERS
SAFETY HARBOR FL
If you are thinking about remodeling, adding on to, renovating, or designing a brand new home from scratch, make sure that you have the perfect design in place before you start construction. The professional custom home designers in Safety Harbor at Bellevida can help you design your dream home or renovation before you ever break ground. Our custom home designs allow you to cut down on delays and costly change orders. Get a free consultation on your custom home design in Safety Harbor by contacting us online or giving us a call. 
CUSTOM HOME ARCHITECTURAL DESIGNS IN SAFETY HARBOR FL
Bellevida Is The Trusted Source For Custom Home Design in Safety Harbor
When you are thinking about adding on, renovating, or building a new home from scratch, having the right design is essential to ensuring things finish on time and on budget. At Bellevida, when we create a new home design for you, it is a truly custom, one-of-a-kind design based on your styles and preferences. Once we complete the design, you can virtually walk-through the entire space, so you can see exactly how it will look and feel before you ever start construction. After you've approved the designs, we will make sure you have all of the construction documents and permits that are needed to bring to the builder of your choice. If you don't have a construction company, we can match you up with some of our trusted home builders in Safety Harbor to complete the project. When you are ready to expand, renovate, remodel, or design a completed custom home in Safety Harbor, contact the home designs at Bellevida.
BELLEVIDA DESIGN SAFETY HARBOR, FL
The building & custom home designers at Bellevida have been delighting customers since we were founded in 1999 in North Carolina. In 2015, our headquarters relocated to the Tampa Bay area of Florida, where we quickly grew into a leading provider of custom home design services. When we work with customers in Riverview, our goal is to learn more about their wants, needs, and style so that we can create a design that will be able to be completed on time and on budget. Once we finish creating the perfect design for each of our clients, they own the designs and permit-ready construction documents. This allows our clients to work with the builders of their choice. Of course, if you don't have a preference, we can match you up with builders we partner with that we think will match your style.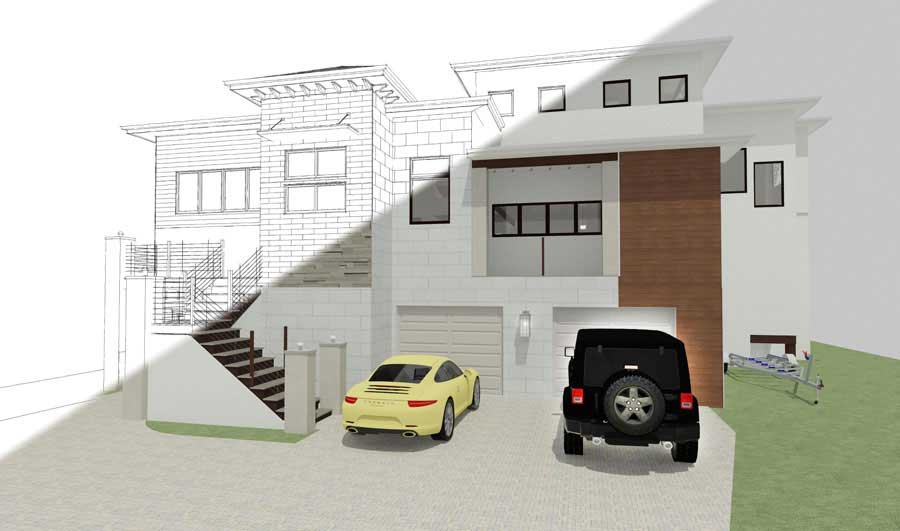 CONTACT

BELLEVIDA

CUSTOM HOME DESIGNERS IN SAFETY HARBOR FL
If you live in Safety Park and are looking for the premier company for light commercial design, home addition design, home remodel design, or custom home design, look no further than Bellevida. Our team of professional building designers can help you create a concept, or take your concept and design the home of your dreams. Some companies design your home, but you must work with their construction team, otherwise you don't get to keep the designs. Other companies may give you a "custom" design that is a stock blueprint that allows you to make one or two additions or changes. At Bellevida, we give you a truly custom design that you can take to any construction company of your choice. We work with customers throughout the United States, primarily in the Tampa Bay Metro area, including the following cities: Safety Harbor, Clearwater, Riverview, Spring Hill, Treasure Island,  St. Petersburg, Tampa, East Lake, Ybor City, Brandon, Palm Harbor, Lakeland, Citrus Park, Tarpon Springs, Plant City, Largo, Citrus Park, and the surrounding areas. If you want a free consultation on custom home design in Safety Harbor, give us a call at (813) 313-0045 or contact us online.